C.J. Gillman
Assistant Coach/Recruiting Coordinator
United States Air Force Academy
The guy C.J. Gillman most respects is his boss, Mike Kazlausky. The dude who's been the biggest influence in life is his dad. And the best part of his journey has been getting to coach his little brother, Tommy.
Sometimes, the important people in our lives motivate us. Sometimes, they mentor us. Sometimes they change us. And, sometimes they do all three.
If we take even the quickest of looks at these MVPs, we get a pretty good idea of who C.J. has become as a coach and a man.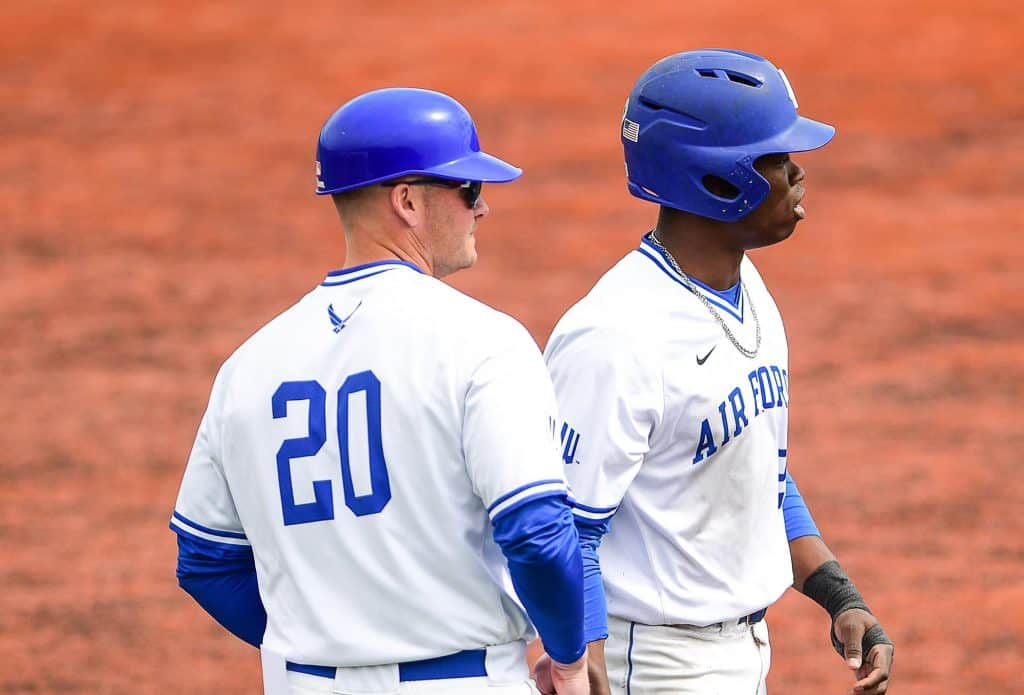 Mike Kazlausky, who was a walk-on to the Air Force Falcons' baseball team back in 1988, ended up as a four-year starter who graduated with eight career records. With a couple of assistant coaching stints back at his alma mater between active service and deployments, he became full-time head coach of the Air Force Falcons baseball team in 2012. That's following 20 years of service to our country.
Chuck Gillman, who served 40 years on the diamond, is a long-time Colorado high school baseball coach. He coached both of his sons at Columbine High School, winning the 5A title in 2006 when C.J. was a junior. When his younger son, Tommy, graduated in 2016, he retired as head coach to free himself up to watch Tommy play in college.
Tommy Gillman, with stints at Texas A&M and Midland College under his glove, decided it was time to fly higher. After he was accepted at the Air Force Academy, he found he had to start over academically and though a junior on the field was only a freshman in the classroom. But, all that basic training and hard work has been worth it, because he's getting coached by his big brother.
And, of course, Papa Gillman couldn't be happier. With his two sons together right up the road, he can continue to be a daily presence in the lives of the kids he coached from the time they could first hold a bat.
C.J. graduated from the University of Dayton in 2012 with a degree in Leadership. He lead the Flyers to their first conference tournament championship and NCAA Regional appearance in school history He is the season record holder in hits (91) and ranks among the top five for single season RBI, doubles and stolen bases.
After college, C.J. played two years of professional ball with stints in the Colorado Rockies minor league system and the Windy City Thunderbolts of the Frontier League before returning to Dayton to help coach for a year.
From there, he headed to the United States Air Force Academy where he is entering his sixth year as Assistant Baseball Coach. C.J. works with the catchers, base running, and running the offense as well as heading up the recruiting efforts.
C.J. Gillman's coaching philosophy is Do Damage.
Head Coach Mike Kazlausky's motto is Take Care of Your People.
And, that just about sums it all up.