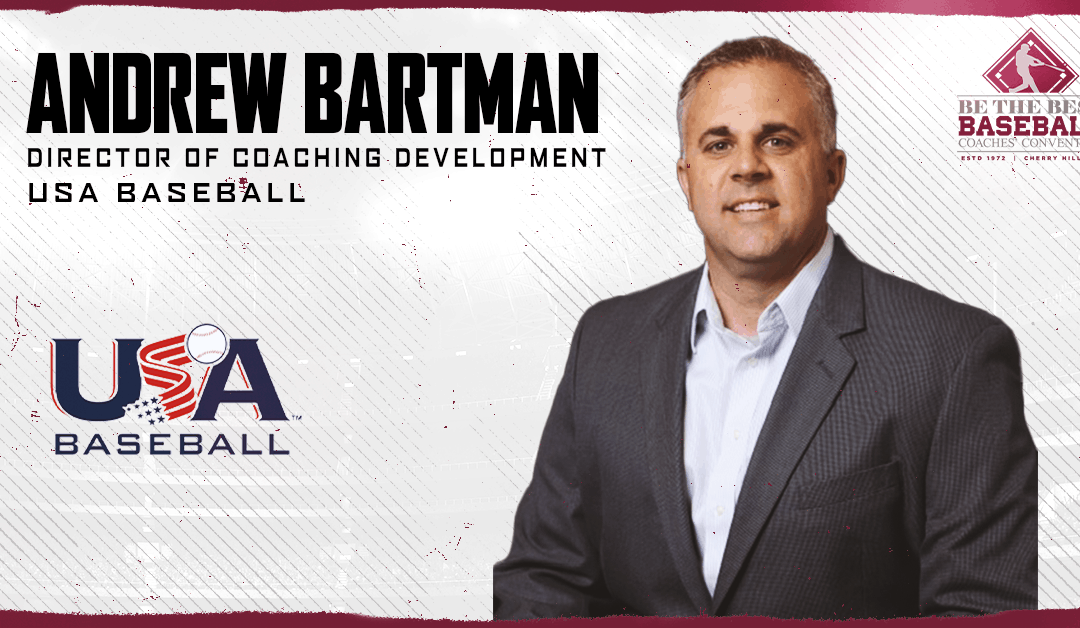 Andrew Bartman
Director of Coaching Development
USA Baseball
Some coaches take a straight path while others zig zag their way into their niche. Andrew Bartman's coaching history had many jumps and joys before landing at USA Baseball.
Andrew started young – as a high schooler he was already helping out at his old junior high school. By college, he was assisting a Legion team in Lincoln, IL, as well as serving as head coach of the Central Illinois Cannons travel team. After he graduated, he got his first stab at the collegiate level as pitching coach and recruiting coordinator at a perennial powerhouse JUCO, Wabash Valley College in Illinois. While there, he worked with dozens of players who went on to play professional ball, with two making it to the big leagues.
After three years at WVC, Andrew headed home to take the job as pitching coach and recruiting coordinator at Lincoln College, where he had played himself for two years. Working for a former coach allowed him to learn lessons through a different lens as he coached and completed his Master's degree.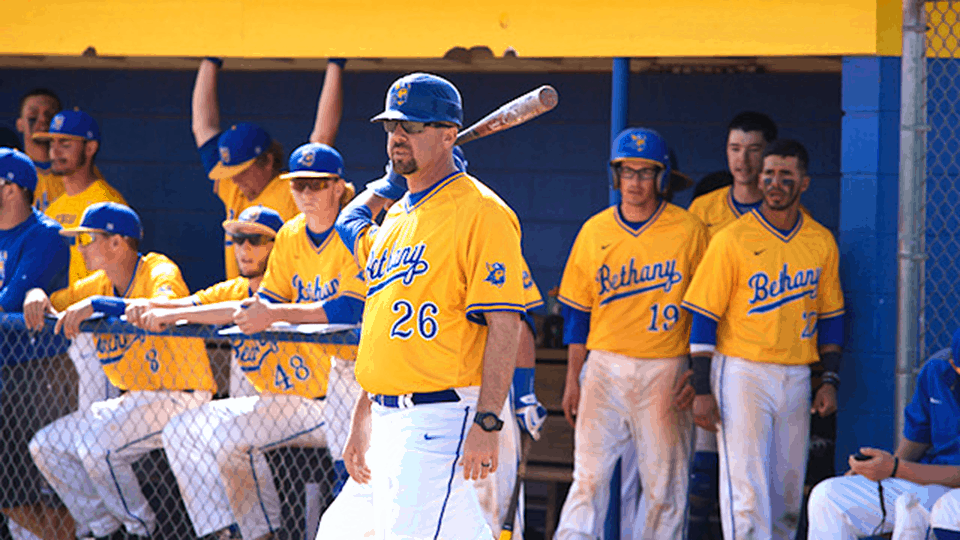 Just as he had done as an undergraduate, Andrew transferred from Lincoln to his other alma mater, MacMurray College in Jacksonville, IL. As head coach, he was faced with a complete disaster, but was able to turn the culture around and in his first season, tripled the team's win total from the previous year. The AD who hired him left two years later for Bethany College, an NAIA school in Kansas, and offered Andrew the job as Head Coach and Associate Athletics Director. Proudly, the baseball program performed over 5,000 hours of community service each year as well as qualifying for the KCAC tournament three out of four years.
After four years at Bethany, American Baseball Coaches Association (ABCA) offered him the Youth Division Liaison position. For the first time since starting his career, Andrew wasn't living by a coach's schedule which was a big boon for his family. While at ABCA, he worked with USA Baseball which is how he eventually morphed into his current position. As Director of Coaching Development at USA Baseball, Andrew coordinates over 150 free Community Coaching Clinics and has recently launched a Regional Clinic program as well.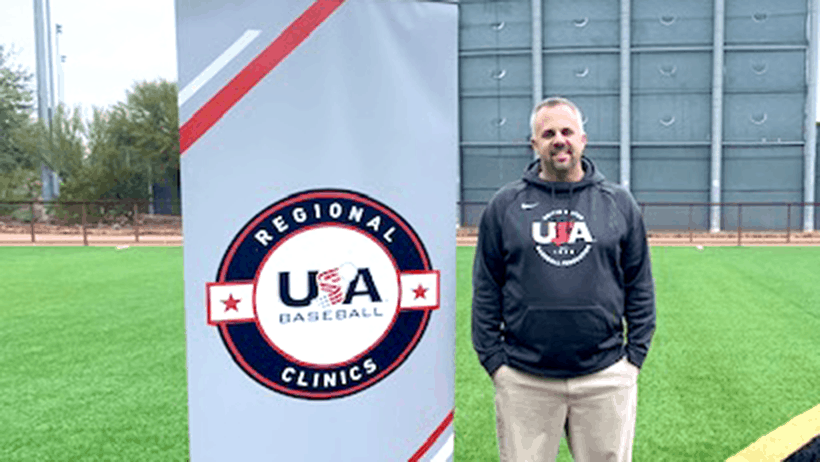 Andrew is a big believer in giving back and has incorporated that philosophy into his team cultures throughout the years. He subscribes to the theory that giving back to one's community is not only humbling, but allows players to gain a greater world view as they grow as people.
Along the way, Andrew has been influenced by Coach John Stoltzenburg, who taught him how to be firm, but available, and Coach Rob Fournier of Wabash Valley College, who made a national powerhouse out of nothing and continues to raise the bar every single year. Tony Thomas who taught him to care about the person and not just the player. And Kevin Vest, who guided him throughout his career in navigating the baseball coaching landscape.
While a coach has to be a good listener, motivator, and learner, Andrew Bartman realizes that being an effective communicator is just as important. If sharing stories, skills, and journeys can help change the life of just one player or coach, then regardless of runs and records, it's a win.