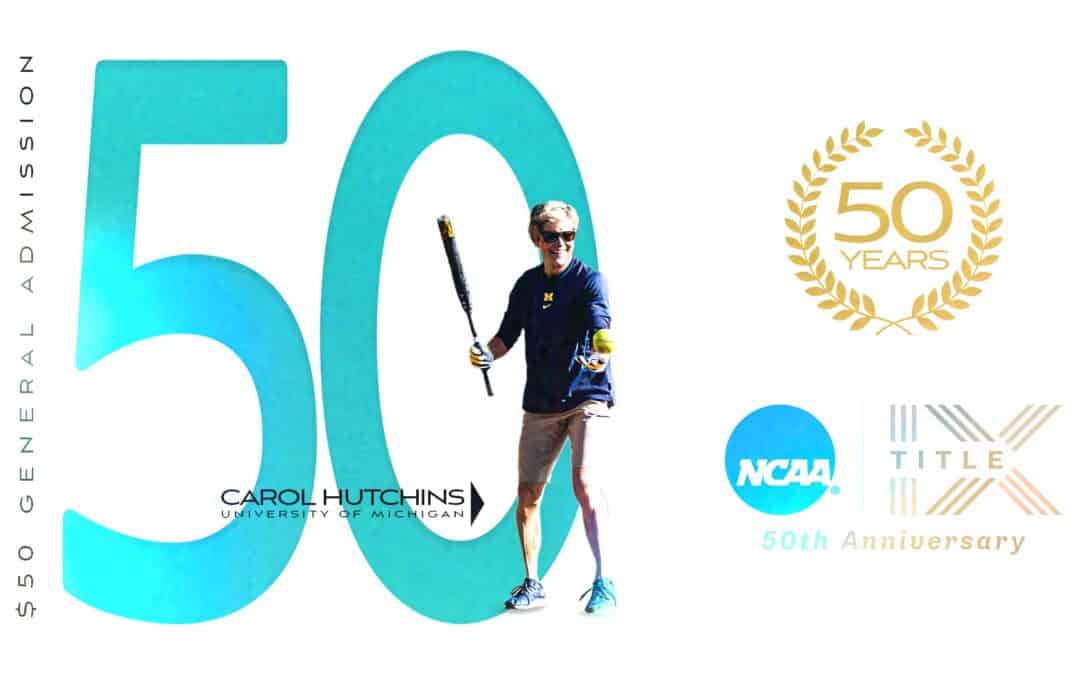 Wilmington, NC – Be The Best is pleased to announce Carol Hutchins as a key presenter at the annual baseball and softball coaches convention, held in Wilmington, NC from January 13-15, 2023.
As head coach at the University of Michigan, Hutchins solidified the school as one of the top softball programs in the country during her 38-year tenure at the helm. Hutchins retired this past August with the distinction of being the winningest coach in NCAA softball history as well as holding the record of winningest coach – male or female – in Michigan's athletic history.
Having never suffered a losing season, Hutchins has a plethora of skills, stories, and inspirations to share not only with players and coaches, but with the world at large. A high school athlete when Title IX was passed in 1972, Hutchins has advocated for women's equality in sports ever since.
"I am a long-time fan of Be The Best and am excited to see old friends in a new home. It's always a special weekend with a perfect balance of fun and learning. Wilmington is a great place for this convention," said

Hutchins

.
To celebrate fifty years of Title IX – the passing of the landmark law that prohibits sex discrimination in any education program or activity receiving federal financial assistance – coupled with the convention's 50thanniversary, Be The Best is dropping its general admission price to $50.
Now operated by Alphas Alliance, Be The Best takes on a new vibrancy. As a minority- and woman-owned company, co-founders Diego Ibarra and Lindsay Mayer are fully committed to supporting women in the workplace, as well as on the field; and welcome sponsors and partnerships with other like-minded organizations and businesses.
"We thought it was important to recognize the impact both Title IX and Be The Best have made over the past 50 years," said Mayer, in reference to the newly lowered ticket price. "Title IX blazed an important path without which some of us wouldn't be where we are today. We are so looking forward to making new connections with the Wilmington community. "
Be The Best traditionally attracts about 1,500 attendees who come together each year to interact with former professional and Olympic athletes, college coaches, and other baseball and softball professionals who share their experience and expertise. Speaker topics include everything from how to build a championship program and to make sense of the mental game to pitching mechanics and defense skills.
For more information on sponsorship opportunities, tickets, and general information on the convention and speakers, please contact info@bethebest.com