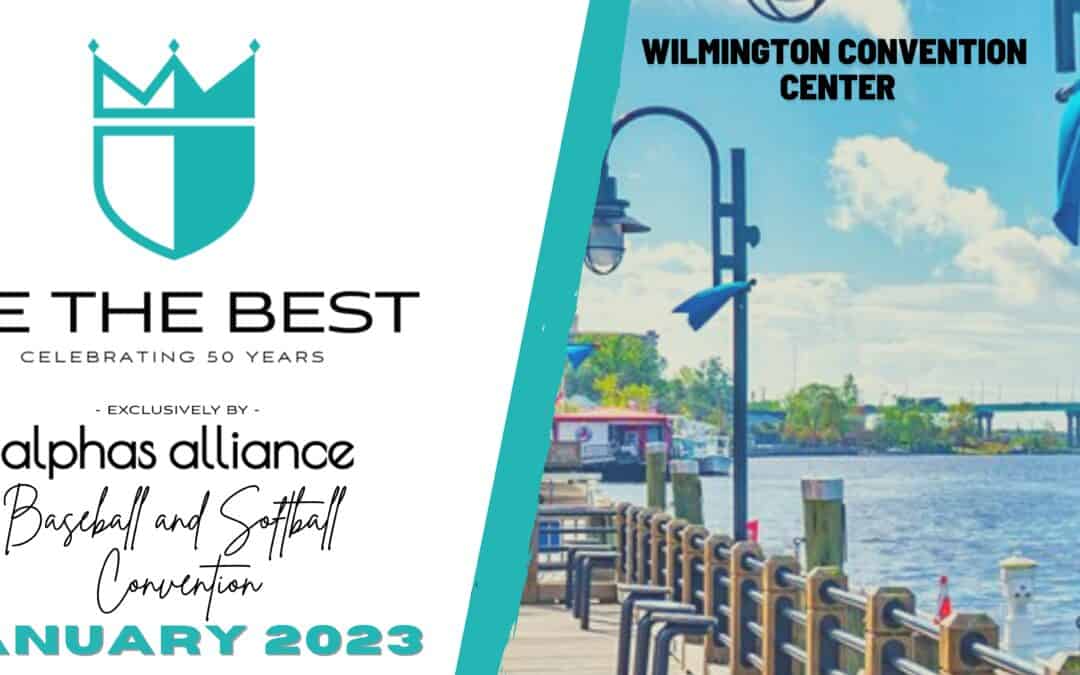 New Wilmington tech startup makes major waves by bringing the longest-running baseball and softball convention to Wilmington for its 50th Anniversary 
Wilmington, N.C.—Be The Best, the country's longest-running baseball and softball show is making waves and moving to Wilmington, NC.  The Be The Best Baseball and Softball Convention will take place January 13-15th, 2023 at the Wilmington Convention Center. Owners Lindsay Mayer and Diego Ibarra acquired Be The Best as part of their Alphas Alliance venture, as a way to further connect coaches, athletes, and businesses, and create opportunities that extend beyond the sport.
"The Wilmington and Beaches CVB and its travel partners are excited to be selected as the new site for the 'Be The Best' Baseball and Softball Convention in January 2023. Hosting the longest-running baseball and softball coaches' clinic in the country during the organization's 50th anniversary is an honor. We look forward to welcoming attendees and sharing with them all our destination has to offer, from Wilmington's pedestrian-friendly Riverwalk and historic district to our three colorful island beaches," stated Kim Hufham, president/CEO of the New Hanover County Tourism Development Authority. 
"Our riverfront convention center is within easy walking distance of hotels, inns and vacation rentals, as well as restaurants specializing in locally sourced seafood and produce.  And, it's only a few minutes' drive from the beach. From the river to the sea, Wilmington and our beaches offer a variety of family-friendly attractions, museums, tours, cruises, parks, gardens, and sports facilities that make it the ideal destination for attendees to bring along their families for a memorable coastal convention and vacation."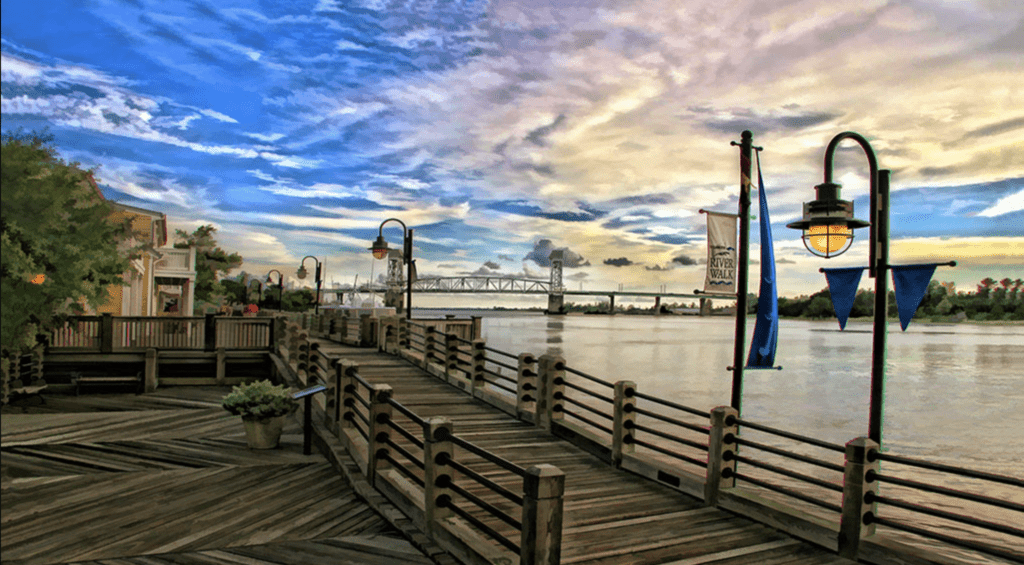 Each year, Be the Best, attracts approximately 1,500 people interested in learning more about coaching, and bettering themselves in the world of all things baseball and softball. Athletic coaches of all age groups from Little League through college participate in the clinic. 
CEO of Wilmington's Chamber of Commerce, Natalie English stated, "The Wilmington Chamber of Commerce is pleased the 'Be the Best' Baseball and Softball Convention has selected Wilmington, NC for their 2023 event. Baseball and softball are America's pastime and we can't think of a better place to host members of this special athletic tradition than Wilmington, NC. Our vibrant collegiate and amateur level sports scene combined with our beautiful beaches and historic downtown have long been a draw for athletes of all skill levels to train, recover and refocus." 
Be The Best is known for its expert guest speakers that include former professional baseball players and managers, decorated Olympian athletes, college and university coaches, and other credible baseball and softball professionals who offer tips and tools to enrich their art of coaching. Guest speakers cover topics like how to build a championship program, pitching mechanics, hitting drills, and defense skills. 
"The athletes these coaches interact with on a daily basis will not only represent our county in some of the most hallowed stadiums and competitions on the planet but will also develop into skilled entrepreneurs, business leaders, elected officials, and coaches themselves – we are excited Wilmington gets to play a small role in that development process," stated Josh Hallingse, Wilmington Chamber of Commerce's Vice President of small business development and business retention. 
Approximately 100 vendors attend the yearly event, showcasing new products and technological advances in their sport. Exhibitors make sales and contacts at the clinic and continue to supply coaches with products and information throughout the year. For more information on becoming an exhibitor and/or sponsor, please visit www.BeTheBest.com for more details.
Registration for Be The Best Baseball and Softball Convention is now open for the event taking place in January of 2023. The registration rate for an adult pass to the event is $175 (Early Registration $125), and there are many different discounts offered including full staff rates, student rates, and club/organizational rates. Coaches and other interested parties are encouraged to sign up now at www.BeTheBest.com where more details are available.
Throughout this three-day event, Lindsay and Diego plan to provide attendees with an experience that will leave a long-lasting positive impression on everything that Wilmington and Be The Best have to offer. 
In her announcement, Alphas Alliance CEO Lindsay Mayer states, "We are beyond excited to move our event to the beautiful Wilmington, NC! Not only is this region of the country an enjoyable and affordable escape, but it is also a staple to the youth baseball and softball travel community. Our goal is to add value to the community through our educational networking event, and we know that by moving Be the Best to Wilmington we will be connecting thousands of coaches and athletes as well as bringing business creating opportunities that extend beyond the field."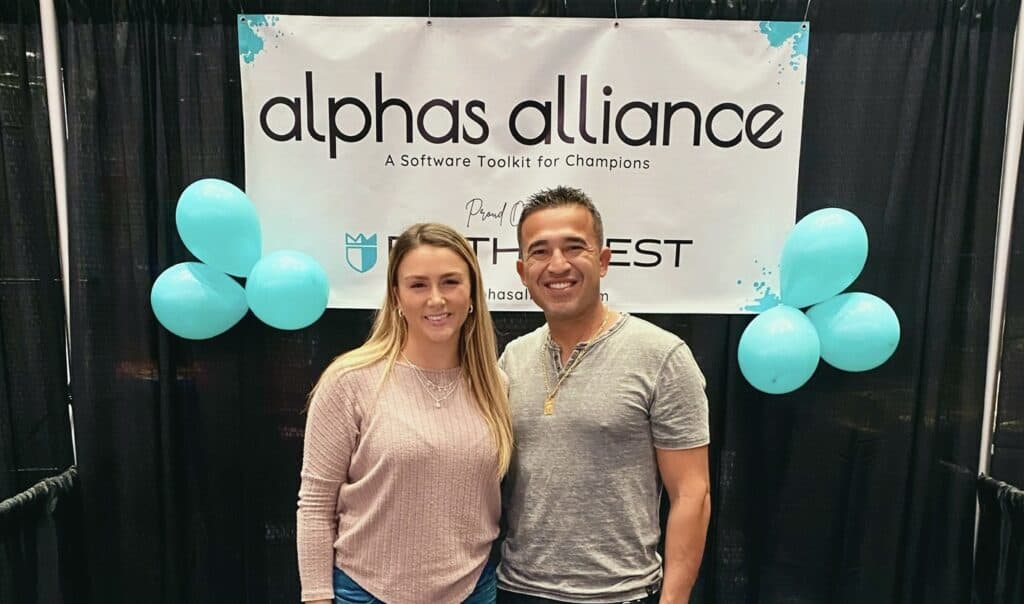 For more information, please contact Lindsay Mayer or Diego Ibarra, info@bethebest.com, or visit the website at www.BeTheBest.com or www.AlphasAlliance.com.
---
Lindsay Mayer and Diego Ibarra founded Alphas Alliance in May of 2021 after being encouraged by their Head Coach Jay Miller while at Hofstra University. By December, their first product, AlphaSigns has attracted some of the best softball and baseball programs in the country, and hundreds of travel organizations. Read the Alphas story here!☺️