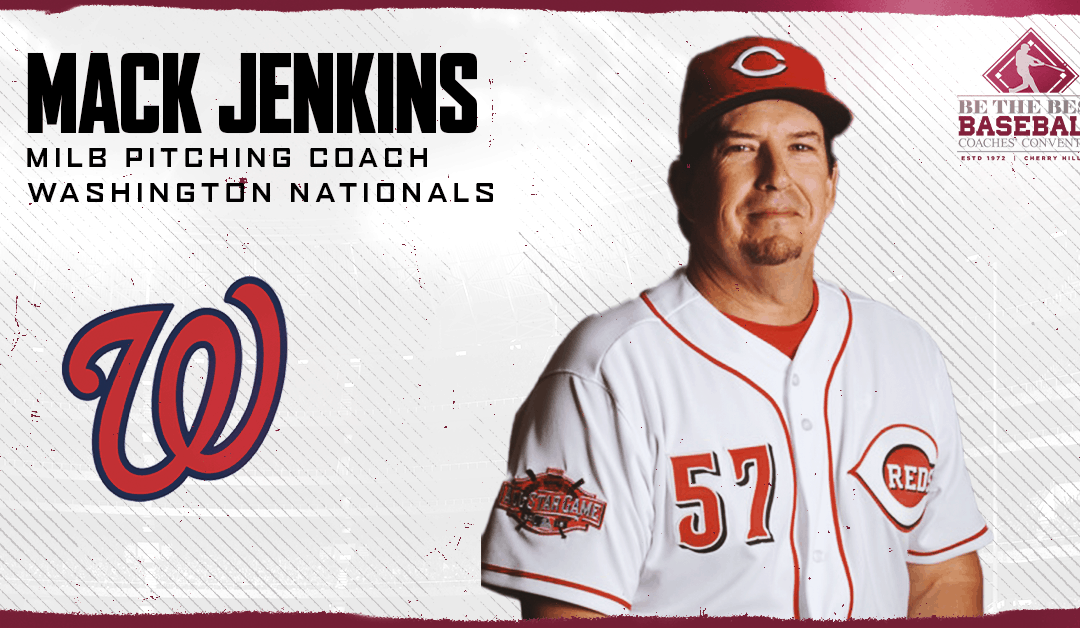 Mack Jenkins
Pitching Coach
Washington Nationals Organization
Baseball disasters come in all shapes and sizes. Sometimes it has to do with a missed sign. Sometimes a passed ball. And sometimes, a dropped kid. Mack Jenkins recalls with a touch of horror, his biggest coaching disaster, that had nothing to do with any of his players.
Once, when Mack was coaching third base, there was an on-field promotion with kids running the bases. One small child was having a hard time making it home, so being the good guy that he is, Mack picked him up. As he raced toward home plate, Mack tripped and fell, terrified kid in his arms.
But, the kid was fine. And, except for a bit of a bruised ego, Mack recovered, continuing to make a difference on the field and off, as he coached hundreds of players over the course of 30 years.
During the 1989 World Series, after retiring from playing professional ball himself, Mack was offered a job with the Cincinnati Reds. For the next 23 years, he made his way through the system, coaching all levels from Rookie Ball to AAA. He traveled the world – working in cities such as Billings, MT; Cedar Rapids, IA; Charleston, WV; Chattanooga, TN; and Louisville, KY, as well as stints in the Dominican Republic and Venezuela. In 2012 he became the assistant pitching coach for the major league Reds, before becoming bullpen coach, then finally, pitching coach..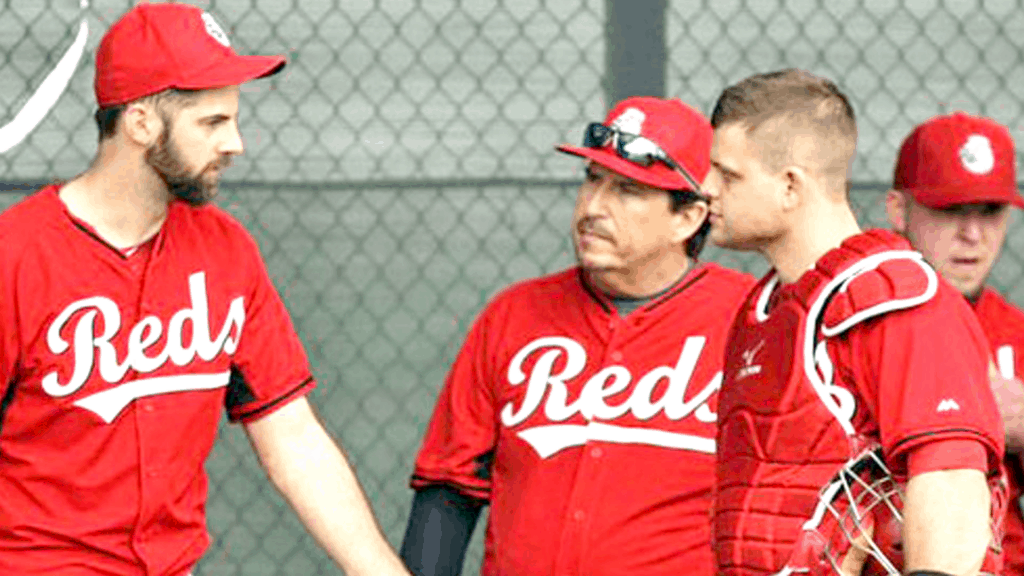 In 2019, he made the move to the Washington Nationals organization, working in Class A in Hagerstown, MD.
A valuable lesson learned throughout his baseball tenure is that failure is not fatal. Mack's players learn early on that uncomfortable feedback is just part of the game for a professional athlete. They have to accept it, embrace it, and learn from it. His players know they have to show up every single day. With enthusiasm and energy, ready to compete fearlessly, no matter how they feel physically.
Mack does not compromise on certain beliefs. Preparation leads to performance. Enthusiasm is the mother of effort. Building relationships is crucial in driving talent and growth. Mack believes in challenging his players. Asking a player to make a dramatic change when necessary, expecting to be trusted, and not needing to be thanked when that pitching change ended up reenergizing an entire career.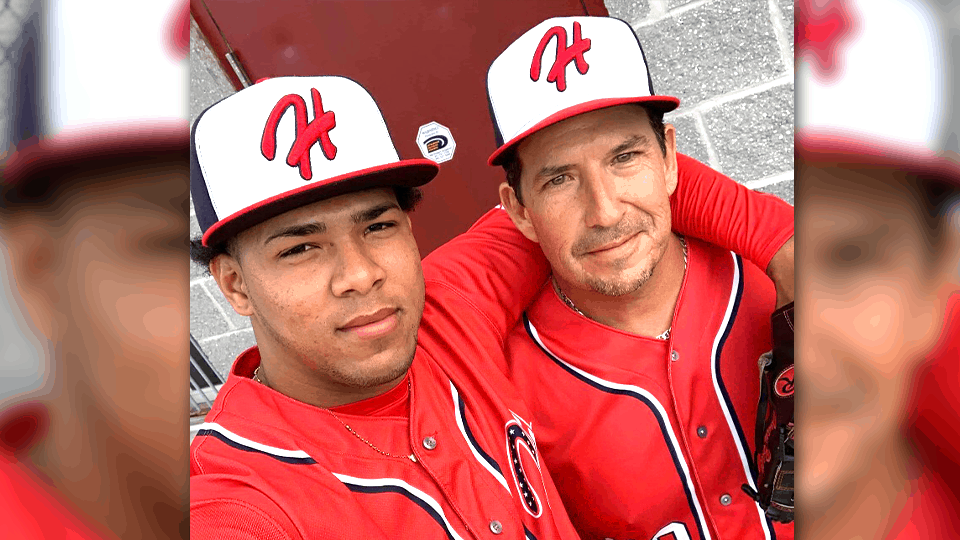 Mack understands that the right team culture is key. That a good coach speaks well and knows how to say the same thing with different words. That the thirst for knowledge is never quenched. And, that sometimes, even the best of the best drop a ball.
Or, a kid.