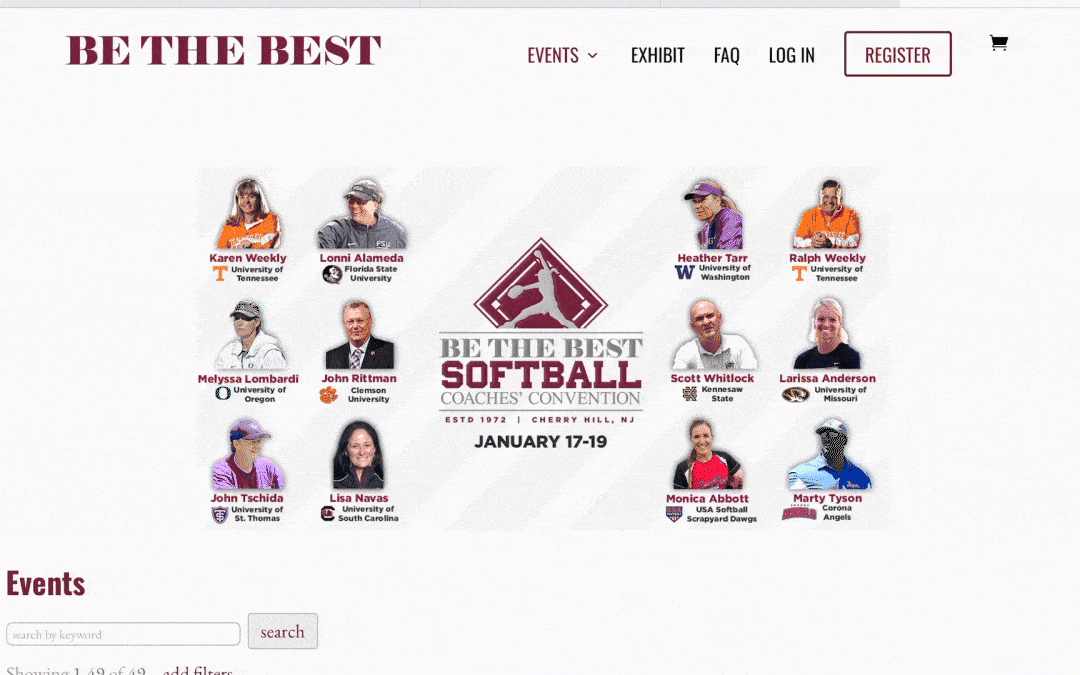 Be the Best is just a few weeks away! And, as we all know, at this time of year, it'll fly by faster than a fast pitch in a fast-paced softball game. So, make your move and sign up NOW for the best softball coaches' convention anywhere!
With the best of the best coming to speak, you'll get perspectives from the big guns at the major D1 colleges as well as from D3, travel coaches and professional players. Click here to find out when your favs are speaking!
Be the Best 2019 will definitely go down in the books as being better than ever. Don't miss it!
Softball Coaches' Convention
Thursday, January 17 – Saturday, January 19
Make your hotel reservations NOW!