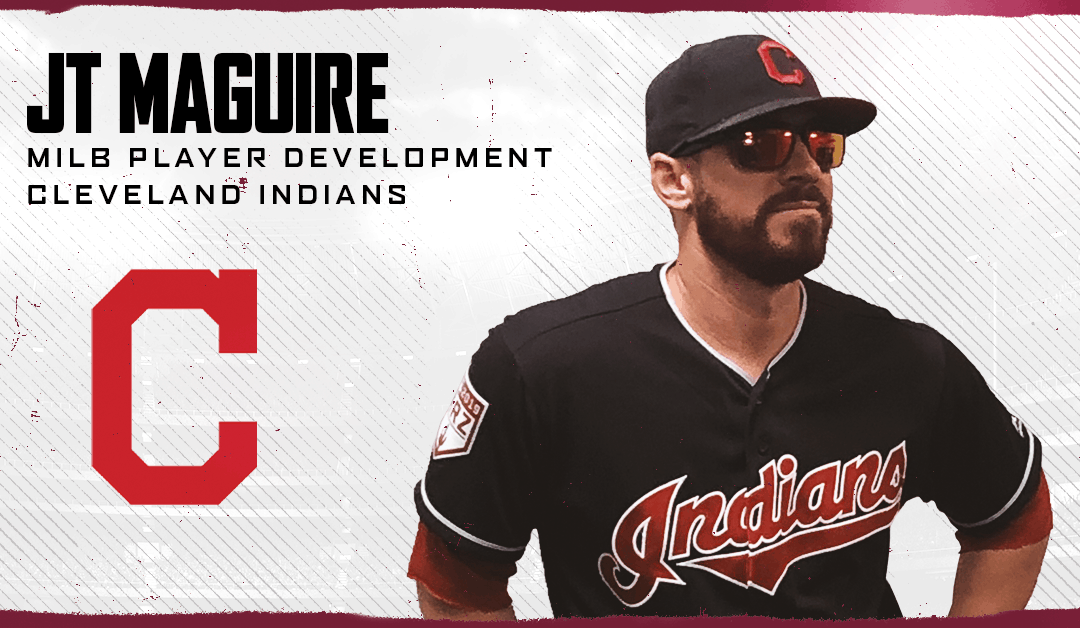 JT Maguire
MiLB Player Development
Cleveland Indians
So often in life, we get an idea that pops into our mind and just keeps on brewing. We think about it, dream about it, but it doesn't really take hold until we get outside affirmation. When we do, that's when we go for it, full-force, never letting go until we get where we were meant to be.
For JT Maguire, the coaching seed was planted his junior year of college. While picking the brain of his assistant baseball coach, JT was told he had the drive and characteristics that are essential for success as a coach. Those casual conversations were what shifted JT's focus and propelled him toward a coaching career.
JT's coaching journey began at The Park School of Baltimore, a private high school in Maryland. Two years and one state championship later, he took an assistant coaching position at his alma mater, North Harford High School, about 30 miles up the road. From there, he landed at Harford Community College, working on the side as a personal trainer to make ends meet.
JT left HCC for a volunteer assistant job at Wofford College, a Division I school in Spartanburg, SC. He stayed at Wofford for two years, then followed Wofford's pitching coach to Lander University in Greenwood, SC. JT became the recruiting coordinator and worked there another two years until he was hired by the Cleveland Indians.

Along the way, JT admits he's had his share of coaching disasters, mostly stemming from making adjustments based on what he thought he knew, rather than figuring out the why behind what was happening. Baseball is a game of constant learning and listening and watching, and assimilating qualities of those you most admire.
Todd Interdonato is one of those coaches JT most admires. While working under him at Wofford College, JT realized Todd was the kind of person he most wanted to emulate. The kind of coach who doesn't have one single thing that stands out as the "it" factor, but rather a million little things that make him someone everyone wants to be around. The kind of coach who builds a team every player wants to be part of.
The Cleveland Indians' team culture, from the big leagues all the way down through the minors, falls under the acronym, G.R.I.T., which stands Growth Mindset, Routines, Individual Plans, and Team First Approach. Its "we're all in this together" culture generates a positive player-coach relationship better than any other JT has seen.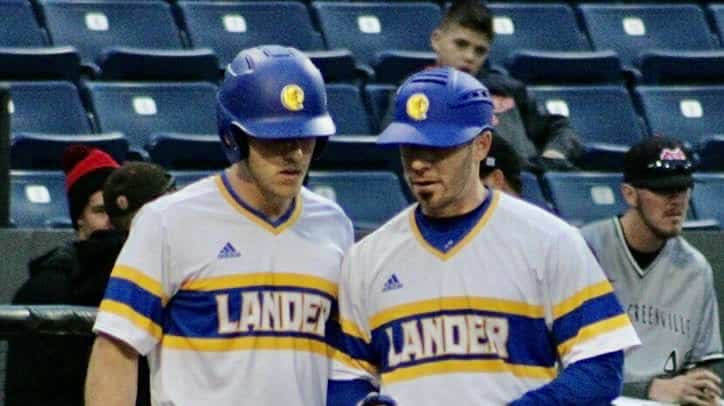 But, as far as specific coach qualities, JT believes there is nothing more important than trust. If a player doesn't trust you, you'll never form a true bond. When a coach is in the game for himself, players smell it immediately and are turned off. When a player knows that you are in it for them, and their career, that trust builds a strong and lasting relationship.
When those relationships go beyond the diamond, that's when JT knows he's made a significant impact on a player. A text announcing the birth of a baby, a player getting drafted or promoted to the next level, a request or a reference letter, or a call from a former player just wanting to catch up.
That's when JT Maguire knows he's done his job.