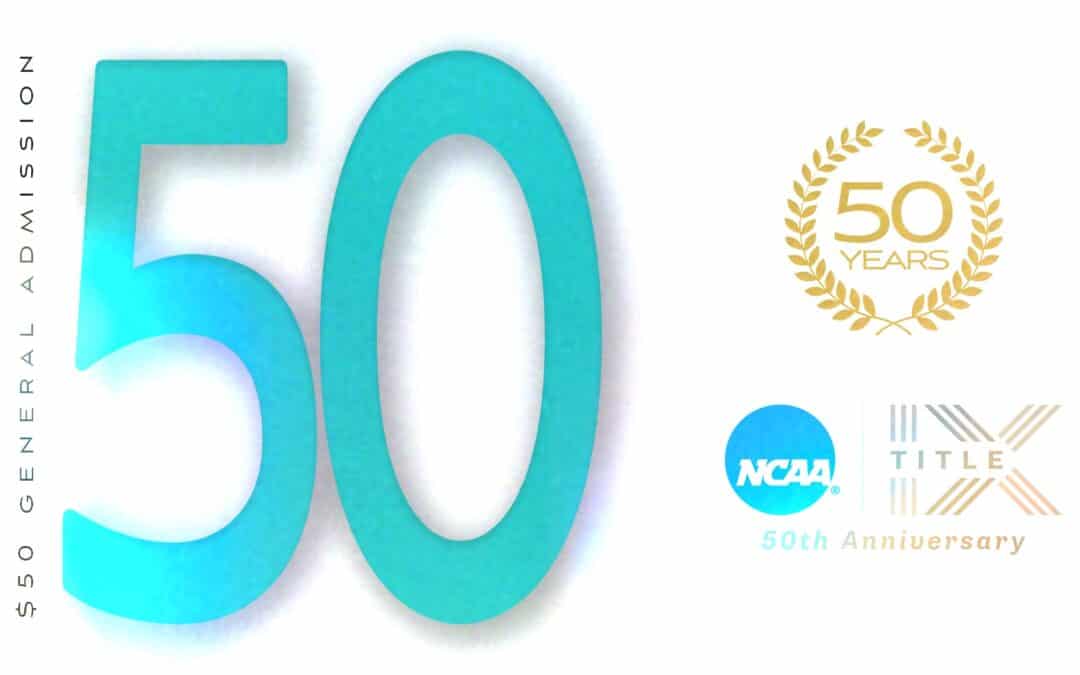 Wilmington, NC – Be The Best is excited to announce that due to growing support and unprecedented interest, it will cost only $50 to attend the three-day baseball and softball coaches convention in Wilmington this January.
The price was established to reinforce the significance of the number 50 at the annual event which celebrates 50 years of Title IX, as well as the 50th anniversary of Be The Best Baseball and Softball Coaches Convention.
"We wanted to give back to fellow coaches and sports enthusiasts by making our convention affordable for everyone," says Lindsay Mayer, co-owner of Be the Best. "We couldn't think of a better way to honor these past 50 years than to lower our ticket prices to $50."
Speakers at the January 13-15, 2023 event include softball's winningest coach, Carol Hutchins; Patrick Anderson of the St. Louis Cardinals; USA Baseball's Andrew Bartman; USC softball's Josh Bloomer; Darren Fenster of the Boston Red Sox; VA Tech softball coach, Doug Gillis; CJ Gillman from the Seattle Mariners; Savannah Bananas coach, Tyler Gillum; Team Canada Olympian and mindset expert, Joey Lye; Cheryl McCormick of Gravitational Performance; former UNCW softball coach, Kristy Norton; the 2022 D3 NCAA championship softball coach, Keith Parr; Georgia Gwinnett baseball's head coach, Jeremy Sheetinger; Tony Short of Starz Gold softball; Mount Olive Baseball's Rob Watt and John Tschida from Saint Mary's University of Minnesota softball.
"The athletes these coaches interact with on a daily basis will not only represent our county in some of the most hallowed stadiums and competitions on the planet but will also develop into skilled entrepreneurs, business leaders, elected officials, and coaches themselves. We are excited Wilmington gets to play a small role in that development process," says Josh Hallingse, VP of Small Business Development and Business Retention, Wilmington Chamber of Commerce.
For 50 years, Be The Best has preserved the founding concept of providing an affordable, accessible convention created for coaches, by coaches. Now run by Alphas Alliance, a woman and minority-owned and operated business, Be The Best will be held for the first time in Wilmington, NC from January 13-15, 2023. The convention traditionally attracts about 1,500 attendees who come together each year to interact with former professional and Olympic athletes, college coaches, and other baseball and softball professionals who share their experience and expertise. Speaker topics include everything from how to build a championship program and making sense of the mental game to pitching mechanics and defense skills.
"Hosting the longest-running baseball and softball coaches convention in the country for its 50th anniversary is an honor," says Kim Hufham, CEO of New Hanover County Tourism Development Authority. "We look forward to welcoming attendees and sharing with them all our destination has to offer, from Wilmington's pedestrian-friendly Riverwalk and historic district to our three colorful island beaches."
For more information and tickets, please email info@bethebest.com.